Return Policy for LEKI / ATTA (LEKI / ATTA) ("Seller")

In the event you are not fully satisfied with the merchandise you have purchased online, you have the option to either return ship the item(s) directly to the Seller, or to the store location of the advocate through which you placed your order for the item(s).

Return or exchange an item to the Seller

You have 30 days from the receipt of the online shipment to return any item for credit or exchange, provided the merchandise is unused, in original condition, and is returned in the original shipping container.

A copy of your original email invoice must be included in the box with the returned merchandise. Please indicate on the invoice whether you would like credit or an exchange of a different size &/or color.

A preprinted return label is included with each shipment's packing slip for you to place on the original shipping box for return shipment. Seller strongly recommends that you use a traceable method such as UPS for return shipment in order to ensure and track the return of your merchandise. Seller is not responsible if your shipment is lost in return transit.

Upon the Seller's receipt of return, you will be issued a credit to the credit card used for purchase or an exchange within 3 business days.

Please refer to the individual item customer service numbers on your original email receipt should you have any questions about your return.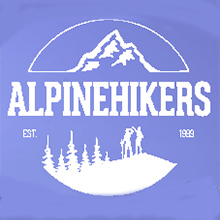 Alpinehikers
Alpinehikers specializes in guided, self-guided and private guided tours to the Alps. Hey, those trails are steep, and we love a good set of LEKI trekking poles when we're hiking the Alps. Treat yourself to a new set of LEKI poles, enjoy a 20% discount, and let your own story of the Alps unfold!
Free Shipping
on all orders!
Note: Due to Sales Tax rules
LEKI does not ship to
Alabama or Louisiana